Warmer weather has arrived! (Can we get a hallelujah??) After being cooped up indoors for months due to the seemingly endless winter, spending time outdoors is a welcome relief.
Lately, as our days have become longer and therefore busier, we've found ourselves often asking the proverbial question that makes men groan everywhere: 'Where do you want to eat?' Since it has become warmer though, we've begun to hear an additional caveat: 'Where do you want to eat, that has outdoor seating?'
Ay yi yi. As if it isn't already hard enough choosing a place, now we have to find a place with OUTDOOR seating!?
Not to fear ladies and gents. We've put together our "Best of" list of restaurants in Raleigh, North Carolina that DO have outdoor seating.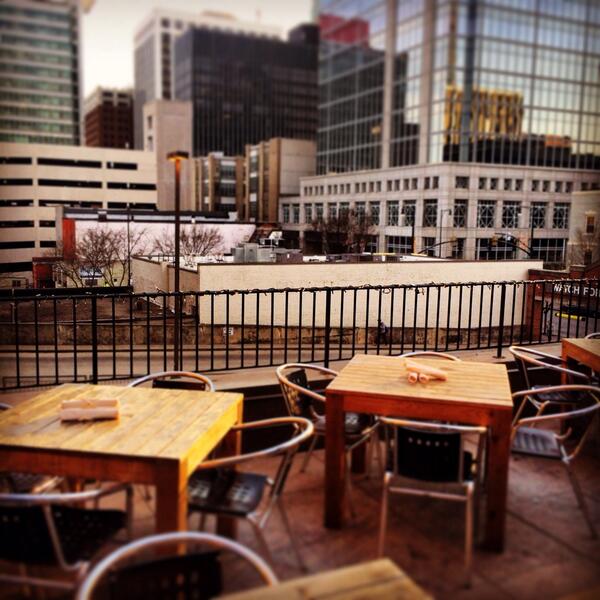 Photo Source: Twitter, @busybeecafe
Although the hours and seating can be a little tricky at this popular local hangout, it's totally worth the trouble. Busy Bee has brunch on Saturday, Sunday, and Monday, while also boasting one of the best rooftop verandas in downtown Raleigh. This restaurant features homestyle, southern eats that are sure to satisfy any comfort food craving.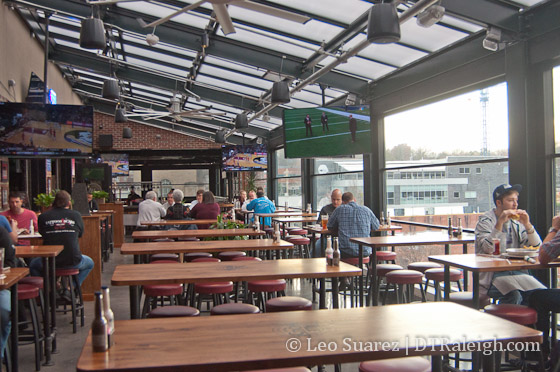 Picture Source: Leo Suarez
A relative newcomer to the downtown eatery scene, the Carolina Ale House does anything except disappoint when it comes to its outdoor atmosphere. Located on Glenwood Ave., it sports a rooftop bar area that's perfect for meeting friends and watching a game!
Calavera Empanadas and Tequila Bar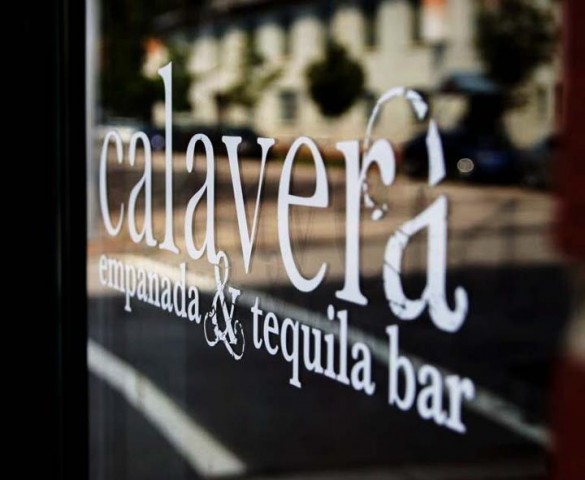 Photo Source: Raleigh Citizen
Craving some authentic Spanish food? This is the restaurant for you! Don't know which empanada to try? The staff will help you narrow it down, but our hands down favorite is the Holy Frijoles! This little restaurant has limited seating, so expect a wait on a pretty day.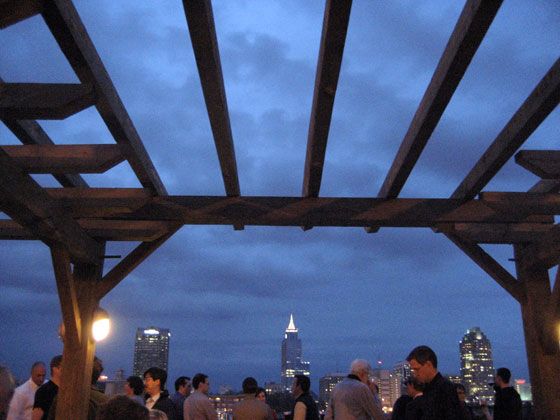 Photo Credit: New Raleigh
If you love beautiful scenery and great eats, then this is the restaurant you HAVE to try. It is a serious contender for the the BEST outdoor seating view in all of downtown Raleigh. The terrace is dog friendly, so you canine friends can enjoy the spectacular view as well!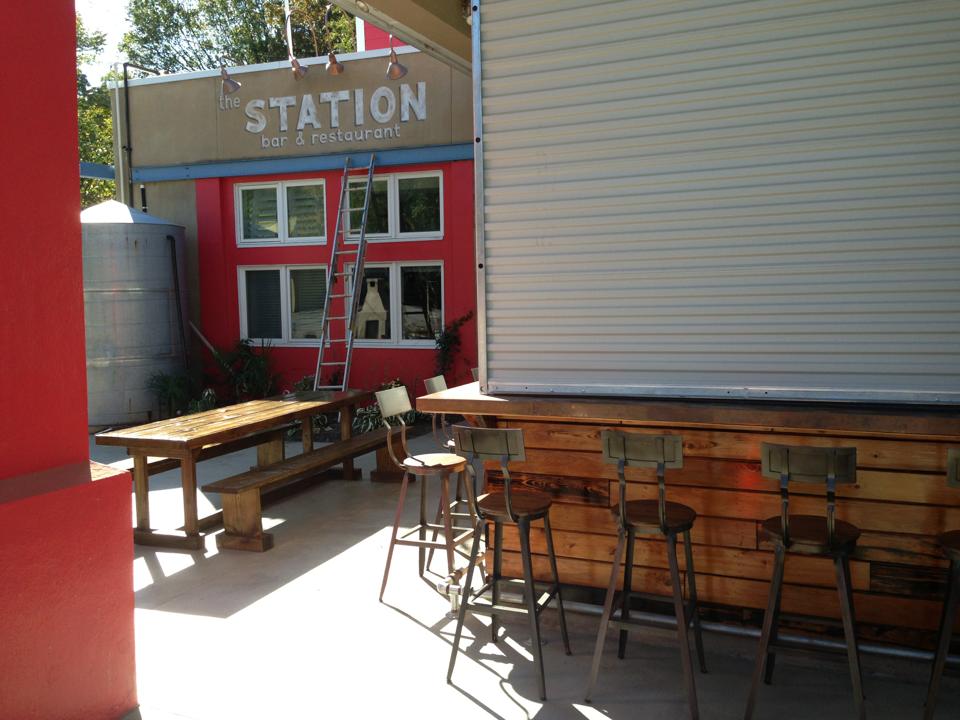 Photo Credit: The Station
Probably one of the more well known local hangouts, the station has some of the best ambience in downtown Raleigh. The patio area has plenty of room to accommodate large crowds, and if it gets chilly they'll light up the fire pits to keep you warm!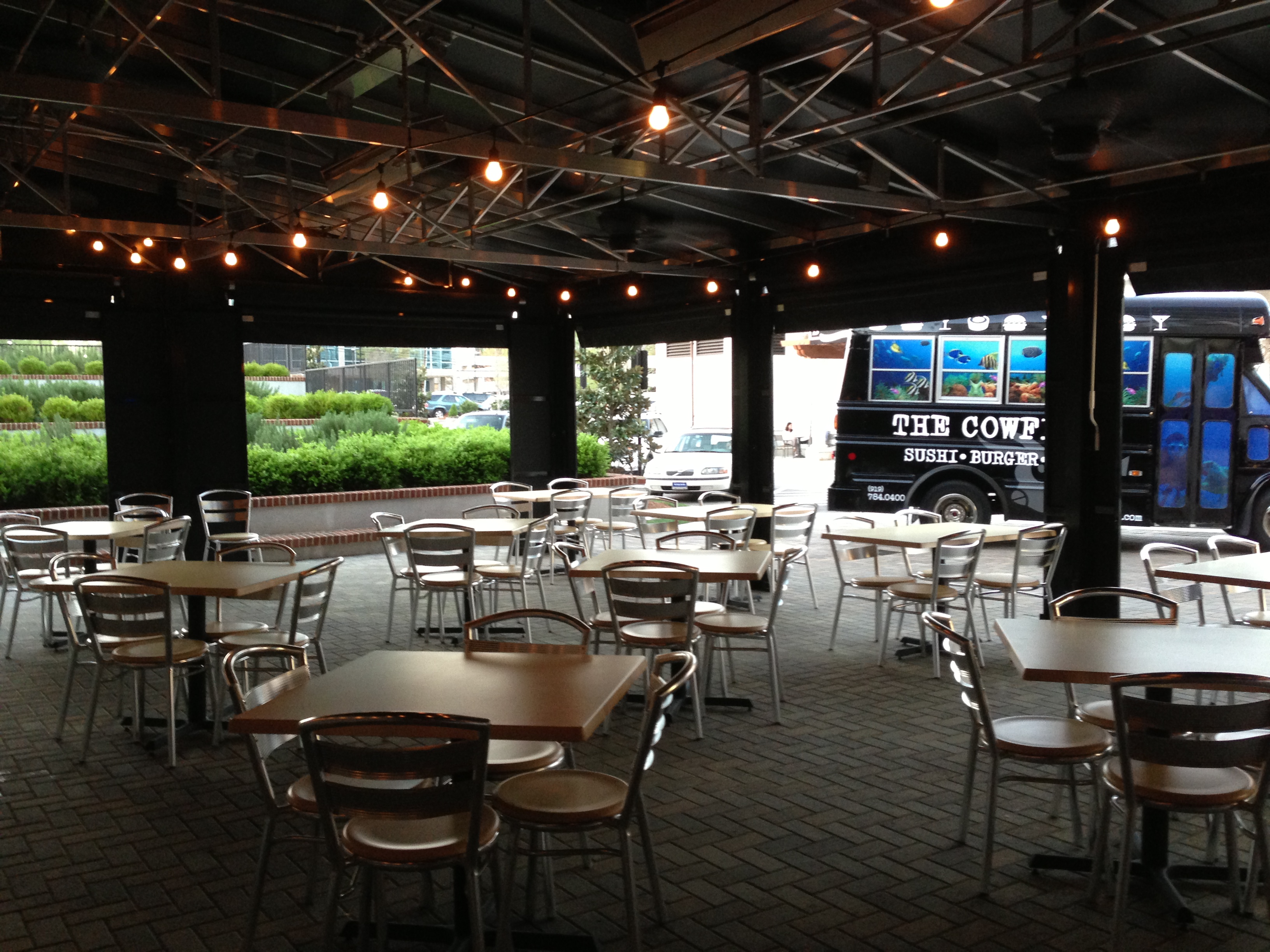 Photo Credit: Visit Raleigh
In the mood for sushi? How about a burger? Either way, Cowfish has got you covered. Add in the covered patio that will keep you cool during the day and dry during rainstorms, and you've got a winner for an excellent outdoor eating experience.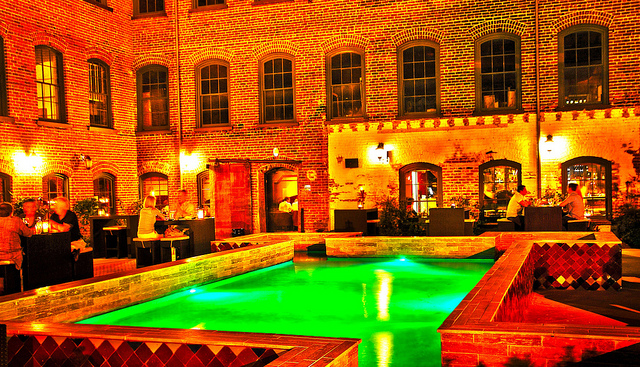 Photo Credit: The Schleicher Spin
In the mood for something… different? Then Babylon is calling your name! It's a different eating experience, with couch seating available, and a large emerald pool as the centerpiece of its outdoor patio. Unique and beautiful, this is restaurant is a must!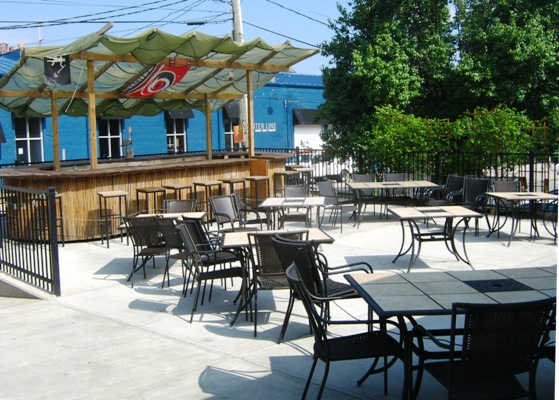 Photo Credit: Triangle NC – Restaurants
There's nothing humble about the food at this place, it's outstanding! Humble Pie menu centers on typical American style food choices, and you can either chill on the tin roof patio or get a little more festive at the Tiki Bar.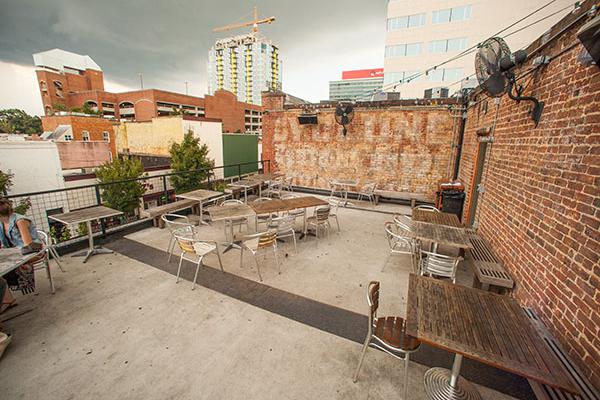 Photo Credit: Raleigh Times
Housed in a 100 year old building, this restaurant features an awesome rooftop dining experience. Even if you can't find a seat upstairs it has additional patio seating on the sidewalk, where you can bring your favorite pooch to relax as well!
Have more to add to this list? Comment and let us know!